We provide you with the highest level of services
Seneca Education Foundation pvt. ltd. is fully accredited company recognized by the Government of Nepal.
S

tudy Abroad:

A

USTRALIA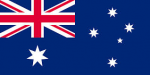 Introduction
While overseas study is expensive, Australia is more affordable than most other destinations and offers a high standard of quality education, excellent living condition and a tolerant multicultural society. Australia's Higher Education Institutions rank among the world's best and the quality of education they offer is correspondingly high.
Higher education in Australia provides value for money by offering shorter and more intensive courses, they quickly incorporate latest innovations in science & technology, modern trends in marketing & management in their diploma/degree programs, hence Australian education is more practical and responsive to the needs of Trade & Industry.
In Australia every course offered in a university has CRICOS Code which is given by Australian Government reflecting that the education system is fully controlled by the Government in Australia. There is no formal ranking of universities. Thus students from all around the world have long made Australia their education destination.
Third most popular Destination
Did you know Australia has the third highest number of international students in the world behind only the United Kingdom and the United States despite having a population of only 23 million? This isn't surprising when you consider Australia has seven of the top 100 universities in the world! In fact, with over 22,000 courses across 1,100 institutions, Australia sits above the likes of Germany, the Netherlands and Japan, ranking eighth in the Universitas 2012 U21 Ranking of National Higher Education Systems.
These are strong academic credentials, but our institutions are just as highly rated as the cities that house them around the country. Australia has five of the 30 best cities in the world for students based on student mix, affordability, quality of life, and employer activity – all important elements for students when choosing the best study destination. And with more than A$200 million provided by the Australian Government each year in international scholarships, we're making it easier for you to come and experience the difference an Australian education can make to your future career opportunities.
Do you have a specific study area of interest? There is every chance Australia has you covered, with at least one Australian university in the top 50 worldwide across the study areas of Natural Sciences & Mathematics, Life & Agricultural Sciences, Clinical Medicine & Pharmacy, and Physics.

Given this impressive education pedigree, it's not surprising there are now more than 2.5 million former international students who have gone on to make a difference after studying in Australia. Some of these students are among the world's finest minds. In fact, Australia has produced 15 Nobel prize laureates and every day over 1 billion people around the world rely on Australian discoveries and innovations – including penicillin, IVF, ultrasound, Wi-Fi, the Bionic Ear, cervical cancer vaccine and Black Box Flight Recorders – to make their lives, and the lives of others, better.
Finance
| | |
| --- | --- |
| Application Fee | Australian dollars / per year |
| Tuition Fee | Australian dollars / per year |
| Cost of Living | Australian dollars / per year |
Work
Students can work up to a maximum of 20 hours per week after they start their studies and full time during vacations. However they are required to obtain a work permit by paying AUD 60 payable in Australia itself on course commencement, in favour of DIMA to obtain their work permits. The limitations on work must be strictly observed; students found working more may face deportation.
Visa
Every applicant must demonstrate that they have sufficient financial resources available to them to pay tuition fees, maintain him herself and dependants who go to Canada, and to pay return transportation costs without engaging in employment in Canada.

For example, students without accompanying dependants must demonstrate that they have at least $10,000 Cdn plus the cost of tuition for a twelve-month period, plus the cost of transportation to and fro from Canada. Canadian $10,000 is the base amount considered adequate to cover all costs, other than tuition, for one person for a twelve-month period. Some educational institutions require that more funds be available; if the local cost of living is higher than average, more money may also be required.
Documents Required
1 Completed Student Application form.
2
Completed Supplementary Questionnaire for students and postdoctoral researchers.
3
Official letter of acceptance from Canadian university, college or Technical Institute.
4
Certificate of Acceptance from the province of Quebec (Only if you plan to study in province of Quebec)
5
TOEFL/IELTS scores if applicable
6
Passport, valid for at least one year from the planned date of entry to Canada, plus valid passports of any accompanying dependants.
7
Bank Draft for the applicable visa processing fees