We provide you with the highest level of services
Seneca Education Foundation pvt. ltd. is fully accredited company recognized by the Government of Nepal.
S

tudy Abroad:

I

RELAND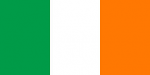 Introduction
Whether you are considering spending a summer, a semester or a full academic year studying at an Irish university you are sure to encounter a unique and enriching educational and cultural experience. Irish universities offer a wide selection of Study Abroad Programmes allowing credit transfer arrangements with overseas universities and colleges.
A friendly and hospitable country, Ireland has a very special welcome for visitors from North America with whom it has a tradition of strong links. Every year the Irish experience is spoken of with enthusiasm by a growing number of North American and other overseas students. Some come because of their Irish descent and their interest in learning more about the history and culture of their forbears. Others come for an introduction to European politics, economics and society and to bring a European dimension to their studies. All comment on the ease with which they settle into student life in Ireland, the friendliness of the people, the physical beauty of the country, the vibrant social and cultural life and the opportunity studying in Ireland offers for both academic and personal growth.
Ireland has 9 Universities in total with 7 Universities in the Republic of Ireland and 2 in Northern Ireland.Across all of these institutions you will find a range of degrees similar to those in other popular study abroad destinations, including Bachelors, Masters and PhDs/doctorates. Ireland has been increasingly popular with the international research communities as the Irish government have invested significant funds into research and development in recent years.
Ireland, a large island in north-west Europe, has been offering University education since the 16th Century. The country renowned for it's kind and welcoming population alongside it's emerald green landscape has a world-class education provision, often overlooked when considering studying abroad.
With 9 Higher education institutions the country will undoubtedly have a course to interest you at either postgraduate or undergraduate level.
Scholarships and fellowships are available from the Irish government but the availability of these varies depending on what country you are coming from and what course you are planning to study. Some institutions also offer scholarships directly but these are limited and highly competitive.
To start your Study in Ireland adventure search for a course and institution using the course search form at the top of this page.
Finance
| | |
| --- | --- |
| Application Fee | |
| Tuition Fee | |
| Cost of Living | |
Work
Entitlement to Employment in Ireland
There are many opportunities for international students to work in Ireland both during and after their studies. The opportunities available include part time or holiday work, the possibility of staying in Ireland to develop your experience in the workplace.
EU/EEA nationals have the same entitlement to take up employment as that of an Irish person.
Students from Outside EEA
Only students attending a full time course of at least one year's duration leading to a qualification recognised by the Minister for Education and Science will be entitled to take up casual employment defined as up to 20 hours part time work per week or full time work during normal college vacation periods. The course you intend to study must be listed on the internationalisation register. This can be viewed on the website of the Department of Education and Science.
The entitlement to take up employment ceases once your student visa expire.
Following completion of your studies, if you wish to continue in employment, you will require a work permit to do so. Although this entitlement to work certainly eases the financial burden on international students, we would not advise that you rely solely on this source of income during your stay here. The Garda National Immigration Bureau also expects proof that you will have sufficient funds to fund your period of study in Ireland.
Visa
You will need to provide the following with your visa application. (Please remember, original documents are required and must be in English or accompanied by a notarized translation)
1 Letter of acceptance from a recognized school/college/university in Ireland confirming that you have been accepted on a course of study. This course of study must be full-time (lasting an academic year) and have a minimum of 15 hours per week study time.
2 Evidence of your academic ability to pursue the chosen course through the English language (unless it is an English language course).
3 Evidence that the fees for the course have been paid in full.
4 Evidence that you have enough funds (€7,000) to maintain yourself for the initial part of your stay.
5 Evidence that you or a sponsor have access to at least €7,000 for each subsequent year of your studies, in addition to the course fees for each of those years.
6 Evidence that you have private medical insurance
7 An explanation of any gaps in your educational history
Confirmation that you intend to return to your country of permanent residence when you leave Ireland.
Documents Required
1 Completed Student Application form.
2
Completed Supplementary Questionnaire for students and postdoctoral researchers.
3
Official letter of acceptance from Canadian university, college or Technical Institute.
4
Certificate of Acceptance from the province of Quebec (Only if you plan to study in province of Quebec)
5
TOEFL/IELTS scores if applicable
6
Passport, valid for at least one year from the planned date of entry to Canada, plus valid passports of any accompanying dependants.7
Bank Draft for the applicable visa processing fees