We provide you with the highest level of services
Seneca Education Foundation pvt. ltd. is fully accredited company recognized by the Government of Nepal.
S

tudy Abroad:

N

EW ZEALAND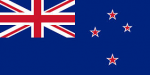 Introduction
Thinking of studying in New Zealand? This country really seems to have it all - world-class universities, high quality of life, diverse communities, vibrant cities, stunning natural scenery and an unbeatable range of outdoor pursuits - and all within a relatively compact area.
Cities such as Auckland and Wellington offer no shortage of cultural activities, while for those with a passion for the great outdoors, the range of terrains to explore is mind-blowing - including glaciers, mountains, rainforest and of course coast.
As for the universities, New Zealand has eight universities in total, of which seven feature in the 2012/13 QS World University Rankings - not at all bad considering the country's population is only around 4 million.
The highest ranking goes to the University of Auckland (83), followed by the University of Otago (133), University of Canterbury (221), Victoria University of Wellington (237), Massey University (308) and the University of Waikato (374).
Meanwhile, Auckland University of Technology entered the rankings for the first time in 2012, with a good first-time position in the 451-500 range. In addition, there are 20 institutes of technology and polytechnics, which offer vocational courses of varying lengths and levels.
Although New Zealand is not a very big country, yet it has diverse topography and many islands. Most of the populated cities are in North Island while South Island mainly constitutes scenic landscapes, mountainous terrain, and forests. Living in New Zealand is not difficult, unless however, international students or travelers take care of the basic needs. For instance, cost of living is high, English requirement is quite stringent, especially for people coming from non-English speaking countries, and climate is at times quite extreme.
To work in the country for 1-2 years you must have a Working Holiday Visa (WHV), which are available under 25 schemes for various countries. A foreigner must also possess an IRD number from New Zealand Inland Revenue, without which you can be tax heavily under emergency tax code. Having a bank account would an added advantage. But you must have permanent New Zealand address for it.

With these tit-bits in mind, living in New Zealand is an attractive proposition for foreigners.
Finance
| | |
| --- | --- |
| Application Fee | New Zealand dollars / per year |
| Tuition Fee | New Zealand dollars / per year |
| Cost of Living | New Zealand dollars / per year |
Work
Under the immigration policy, students are also issued with a work visa entitling them to work 20 hours a week during course term and 40 hours a week during Christmas break. Students could expect to earn around $15,000 per annum while studying towards their qualification. The net income after tax would be roughly $12,000.
If you have completed a course that required 3 years of studies or gained a qualification which scores points under the SMC policy and hold offer of relevant employment you would be eligible for 2 year work permit. Those working towards membership or occupation registration may be granted 3 year work permit.
If you have completed a New Zealand qualification that qualifies for points under the SMC policy, you are eligible for a 12 months Graduate Job Search Work visa/permit. You do not require job offer and must apply within three (3) months from expiry of your student permit and provide evidence of minimum maintenance funds of $2,100.
Partner and dependent children of students are granted either open work visa or visit visa or student visa as appropriate to allow their family to accompany them and work, study or live in New Zealand as appropriate.
Visa
(a) Financial Undertaking Form/s (Print on separate pages - Black & White Print-out is acceptable). On Page No.2, the sponsor should sign. (b) Also Bank's Stamp and sign would be required on Page No.2 either from the Bank from which you have taken a Bank Loan or from the Bank where you are maintaining bank balance or fixed deposit of Rs 300000 or more.

Affidavit of Support from Sponsors on Plain Paper this should be notarized by a Notary Public. This should also mention the relationship of the Sponsors with the student and other details as per the format given to you.
(a) Bank Authorization Letter from Sponsors (both Parents) addressed to the bank, authorizing New Zealand Immigration Service to verify the Bank balance with the name, telephone number of the bank officials who can be contacted for verification. (b) This letter should be printed in duplicate. One copy should be given to the Bank and the 2nd Copy will be sent to NZIS along with the Visa application. The format of the same is given to you. (c) This letter is required for all the accounts.

Evidence of Funds - Entire course Fees + NZ$ 10000 per year as living expenses.

THE FOLLOWING ARE ACCEPTED SOURCES OF LIQUID FUNDS:
Original Bank Loan Sanction Letter - It should be a detailed letter containing all the terms and conditions of Loan like Rate of Interest, Loan Amount, Margin, Security, Repayment terms, Guarantors, etc.

(1) Bank Balance - Notarized Photocopy of Bank Statements / Bank Passbooks for past 6 months not more than one week old. Solvency Certificates and Bank Balance Certificate is not acceptable. (2) Please note that the Bank balance shown in the Bank Statement / Bank Passbook cannot be withdrawn until the Visa is approved. NZIS accepts Bank statements or passbooks of all banks including co-op. banks.

In case of recent Bank Deposits, also provide evidence from where the money has come for e.g in case of sale of property kindly attach copy of the Sale agreement, in case of sale of shares kindly attach the contract bill alongwith the previous and the latest Demat Statement.

Notarized Photocopy of Bank Fixed Deposit Receipts / NRE Deposits

Notarized Copies of Employers Provident Fund A/c or Government Provident Fund with telephone numbers for verification, Only Withdraw able amount would be considered

Notarized Photocopy of Post Office Accounts

Notarized Photocopy of National Saving Certificates

Notarized Copies of Kisan Vikas Patra

Notarized Photocopy of PPF Passbook, Only Withdrawable amount would be considered
Although the following assets are not considered as liquid funds it is highly recommended to show all other available assets like:
Notarized Photocopy Of Share Demat Statements along with the present Market Value Statement / Mutual funds / Bonds

Notarized Photocopy of LIC Policies

Notarized copy of Property Deeds / Flat Agreement. In case of Land, kindly provide Copy of 7/12 Extract. Valuation Report is not required.
Notarized Photocopy of last 3 years income tax papers of all family members: I.T.Acknowledgement / Form 2D / Saral, tax challans & Statement of Computation of Total Income, In case the sponsor or student is employed also attach copy of Form 16. (b) In case of Agricultural Income kindly provide a letter from Mamlatdar / Tehsildar / Talati mentioning the agricultural Income for the last 3 years. (Letter should be translated in English by Government Authorized translator)
(c) IF THE COURSE DURATION IS 12 - 18 MONTHS, IT IS STRONGLY ADVISABLE TO SHOW GROSS TOTAL INCOME OF RS. 3.50 LAKHS (MINIMUM) FOR THE LAST I.T. RETURNS FILED OF ALL FAMILY MEMBERS INCLUDED.

If the sponsor is a Businessman, his Business papers can also be produced like Partnership Deed / Memorandum & Articles Of Association, Income Tax Papers for last 3 years as mentioned above and Bank Statements of the Company for last 6 months.

Notarized Copy of Salary Slip of Sponsors and the student, if employed. (Last 3 months).
If Tuition fee is paid in advance, then Notarized Photocopy of payment receipt.
Documents Required
International students who intend to join a study program in the land of New Zealand need to complete the requirements for the student visa. The New Zealand visa-issuing officer in your country will give students the required application forms. The significant documents requisite for the student visa are:
1 A proof from the educational institution in New Zealand that the student is selected for a study program.
2 Course fee payment: Evidences or proof of financial assistance, if applicable.
3 A complete and signed 'Application for Student Visa' form, with a passport-size photograph of the student.
4 A guarantee of accommodation in the form of a written assurance from an educational institution or other person that suitable residential accommodation is available to the student in New Zealand.
5 A valid passport of the student
6 Evidences showing adequate financial support for the entire period of the student's study-stay in the land of New Zealand.
6 Bank document/s showing that funds of the required amount will be available to the student in New Zealand for the entire period of study.
7 In case of students who got the scholarships or any other financial assistance, they need to produce proofs with details.
All these documents are essential before a student visa is issued. After a complete processing from the New Zealand government office, students will be issued a student visa. To be on the safer side, students are advised to apply for the visa at least a couple of months before the start of the course to avoid last minute confusions.