We provide you with the highest level of services
Seneca Education Foundation pvt. ltd. is fully accredited company recognized by the Government of Nepal.
S

tudy Abroad:

U

SA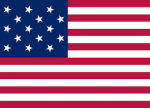 Introduction
As the home of nearly one in every five universities in the QS World University Rankings, the US remains the world's leading destination for international students.

In 2009, 660,581 non-US students – around 18% of the total number of students studying abroad – studied in the United States.

Of course, it's not just educational quality that draws students in. Whether you're drawn to the bright lights and fast pace of the big city or miles and miles of unspoiled wilderness; sun-kissed beaches or lush forests; the rustic and traditional or the sleek and modern, this huge and massively diverse country will be able to deliver.
The United States has more institutions of higher education than any other country, but despite the numbers it is the quality of education provided by these academic bodies which is acknowledged worldwide. The teaching forces of these institutions are leading authorities in their respective fields. The quality of the research program along with the resources available and the faculty ensures that the institutions have high standards.

USA is known for its latest technologies and advancement which gives the student a very good chance to make his/her future in these fields. USA has always been a hub of inventions. Students therefore have first hand knowledge about cutting edge technologies coupled with excellent research opportunities.

The USA education system is flexible in terms of choice of courses within a college or university. During the course of study, a student can transfer from one course/stream to another or one institution to another. This aspect of the USA education system makes it distinct from other countries.

International students from all over the world choose to study in the USA because an American education is the best preparation for their future. It becomes all the more within your means with financial aid, scholarships and assistantships on hand. At the same time students are allowed to work 20hr/week during their course and 40hr/week during vacation which helps them to earn and learn.
More than 4000 institutions offer undergraduate, masters and doctorate degrees in many different specializations. The USA education system has strong academic & social environment which fosters both academic, professional and personal development of individuals. The education definitely falls in the category of value for your money. USA education is the best investment for the future. A wide spectrum of tuition fees, accommodation options & financial help from the institutions in the form of scholarships, fee waivers, aid etc makes USA education affordable.
Finance
| | |
| --- | --- |
| Application Fee | |
| Tuition Fee | Canadian dollars / per year |
| Cost of Living | |
Work
Students at any level are not allowed to work full-time, while studying in the USA. However, employment of international students, who reached USA on a non-immigrant visa such as F-1, is strictly regulated.

If such students maintain their visa status and be in good standing, they could work part-time and on campus only for upto 20 hours a week. During holidays and college breaks, students could work full-time, if they maintain the good standing. Under special circumstances, students could seek approval from the Department of Homeland Security (through their respective college) to work full-time in case of 'economic necessity' or if they experience unexpected financial crises. Such full-time work is possible only after one year of stay in the US and after proper endorsement on the I-20 by the International Student Adviser of the university where the student is enrolled.

Even Off-campus employment must be authorized in writing. After completion of education, any student could take up Curricular Practical Training (CPT) or internship, for a period of one year with companies in the USA, which is normally the first step to seek a more regular employment under H1B category, for further stay.
Visa
You must submit a financial aid application if you desire financial help for your graduate studies in a US university. Financial assistance for non-US citizens is very limited.

The evidence of financial support is required by universities to issue the documents needed for visa application. Although it is a requirement for application, it is usually not taken into consideration into factors that determine admission. Most universities make their admission decisions without regard for the source and amount of financial support.

You would be required to submit documentation of your family's financial resources to help schools assess your need. Most of the universities have their own financial aid form, which you would have to complete.

You would also be required to submit a bank statement demonstrating your financial capacity to support your education in US. Some US state institutions offer tuition waivers to international students in return for some type of educational contribution.
2
One Passport size photograph (Black and White or Colour)
3
A Non-immigrant Visa Application (Form 156) available from the Consular section.
4
Form I-20 executed by the authorizing official of institution concerned, signed by the applicant.
6
TOEFL/IELTS scores if applicable
7
Evidence of financial ability to cover the costs of the education and maintenance involved
8
Visa fee to be paid in Indian Rupees by Bank Draft